Our brand, Venice, was born 10 years ago, in Venice, inspired by the history, the elegance, the passion for art and beauty.
Venice is the Italian Style brand.
Are you a Business? A restaurant? A seller? Do You want Venice Light in your Business? See now the offers reserved to professional clients. Click here. For more information just write an email to ordini.online@atena.net. We will answer you! Or just call our office in Italy +39 049-799- 62-06
The table lamps by Venice Light are very easy to use. Just use your finger to set the proper intensity of the warm light. The lamps are equipped with a long lasting usb rechargeable battery.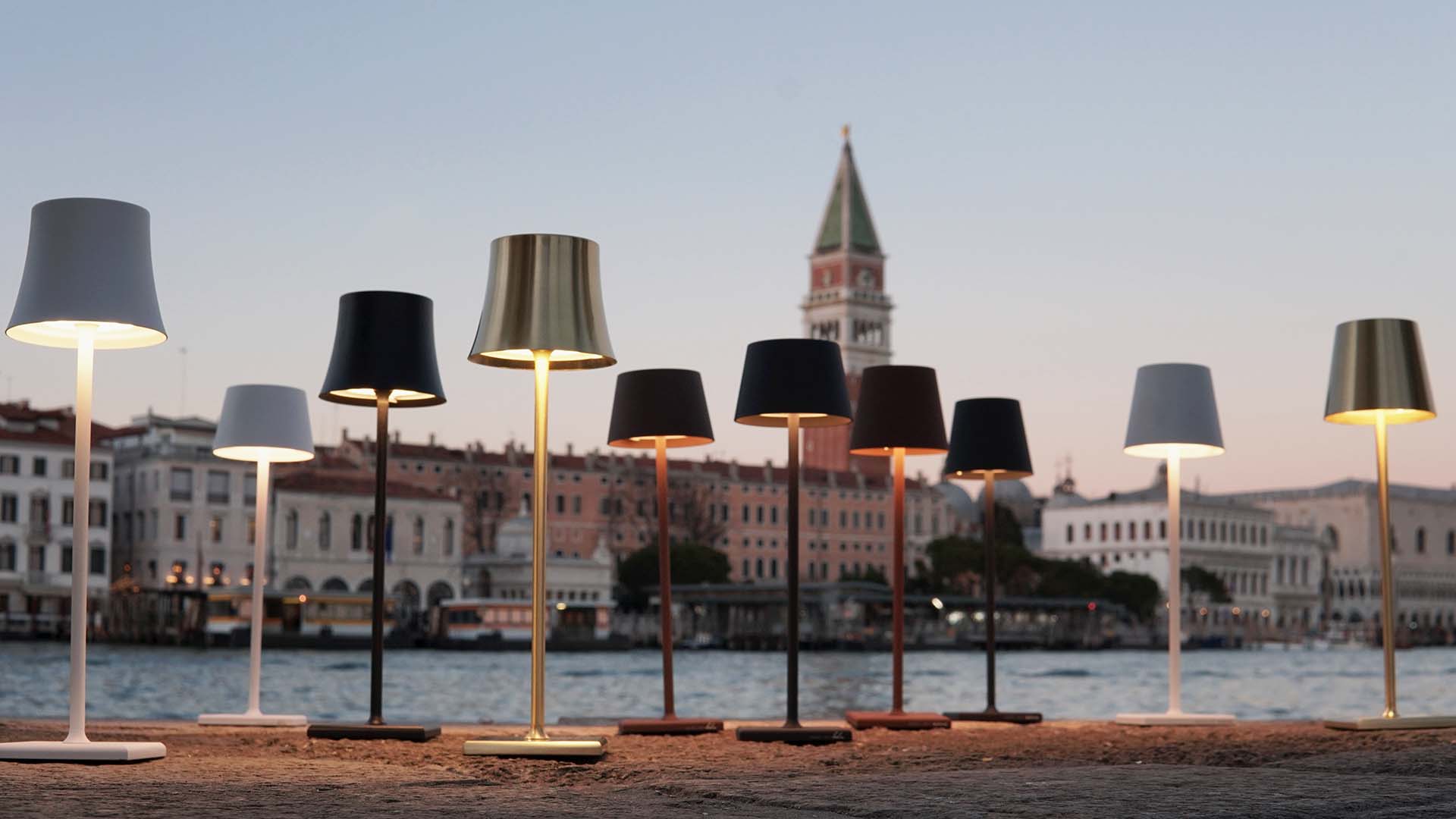 Led Light Table Lamp with IP54 water resistance
The on-off is operated by a sensitive smart touch switch
Led technology is very energy efficient for the battery
The lamp can be recharged with the usb cable included in the box
Thanks to the powerful 5200 mAh battery the use is extended up to 24 h
The elegant and simple design makes our lamps perfect in every room or exterior
Comes with 24 months warranty
Venice Light Riva is excellent by the day or by the night
Venice Light's lamps are dimmable with just your finger
Base: 100x100 mm, Height: 380 mm, Lampshade Diameter: 105mm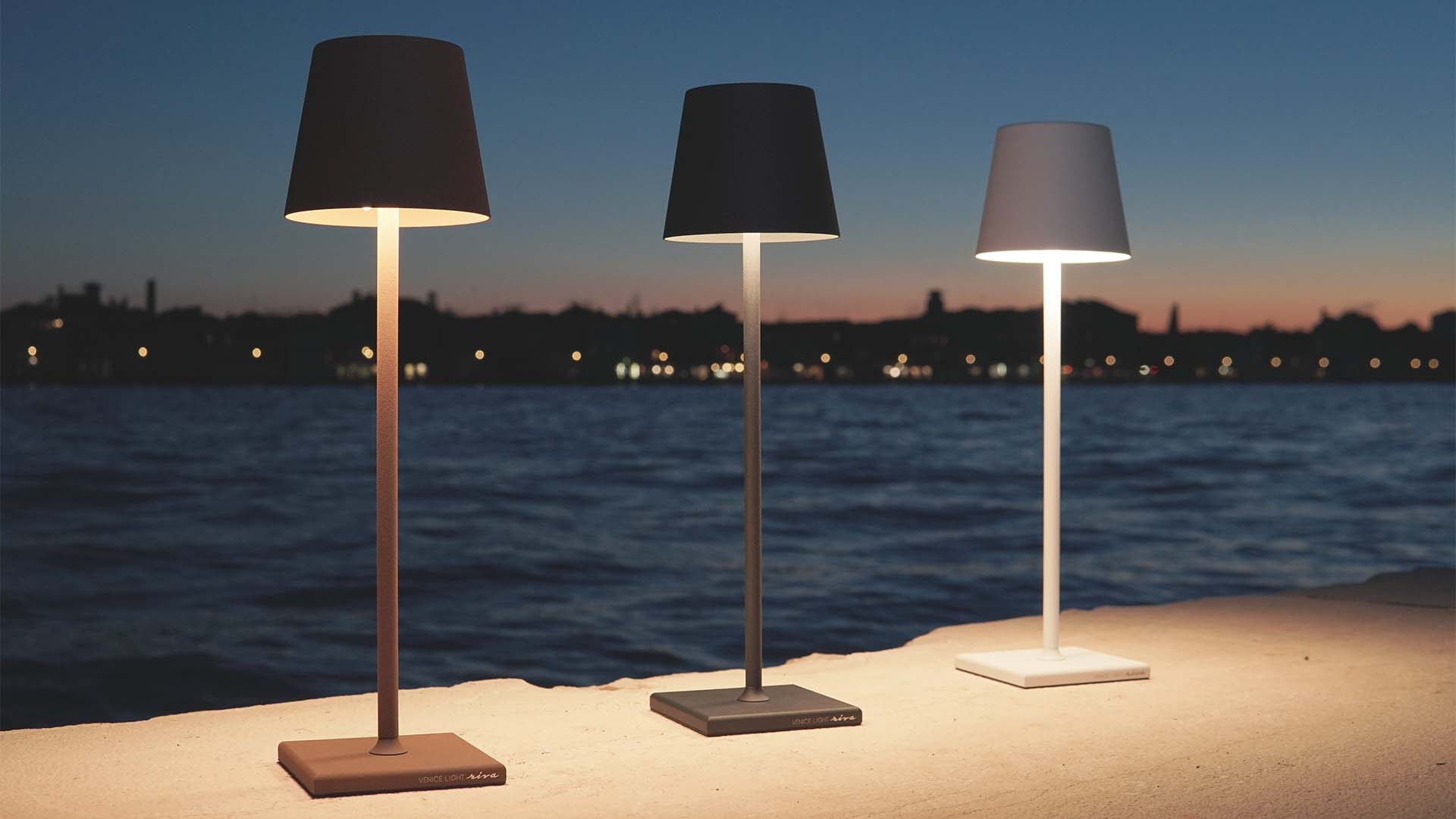 Our lamps are fully realized in painted aluminum alloy and polycarbonate lid. The smart touch switch on the top of the lampshade makes it easy to switch on an off and adjust the intensity of the light by just
tapping it.